Torrance White Collar Crime Lawyer
Ernenwein & Mathes, LLP: Your Torrance White Collar Crimes Attorneys
Our team has been working in the criminal defense sector for many years. We have a deep understanding of these unique crimes and the mitigating factors that affect their legal cases. During our years in this field, we have represented hundreds of individuals as they face charges for white collar crimes and have been able to offer them a chance at clearing their names and moving forward with their lives.
Our attorneys are ruthless in our pursuit of justice. We believe that everyone deserves high-quality legal representation, regardless of what they are accused of. This is why we fight diligently for our clients and stop at nothing to ensure that they have the chance to avoid charges.
You can trust the team at Ernenwein & Mathes, LLP, to give you the best possible chance of avoiding criminal charges in your Los Angeles County white collar crime case.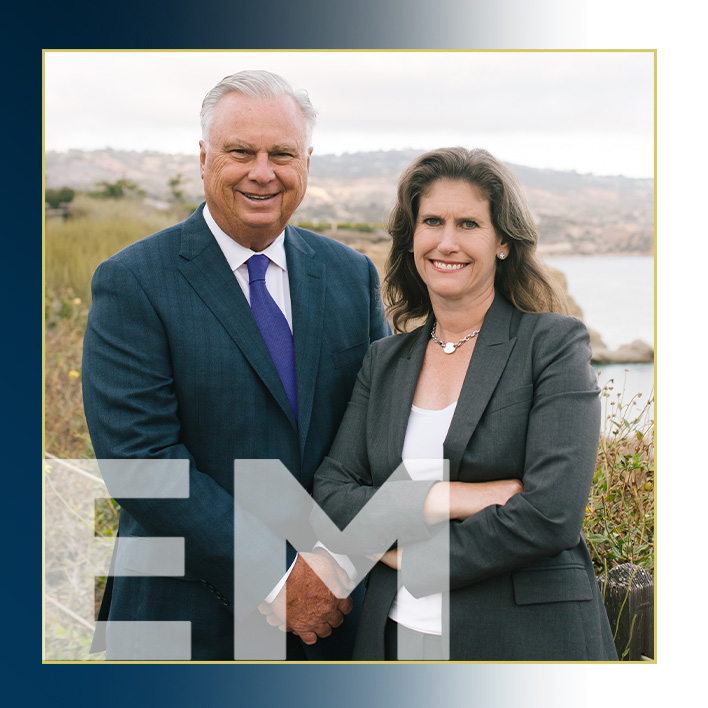 What Is a White Collar Crime?
White collar crimes are a category of crimes that often occur behind closed doors. These offenses are nonviolent, and the individuals who commit them are often businesspeople, government employees, public officials, and other white collar employees.
Although these offenses are nonviolent, there are still victims who suffer because of the individuals who commit the crimes. Because of this, the government prosecutes white collar crimes with the same severity as any other offense.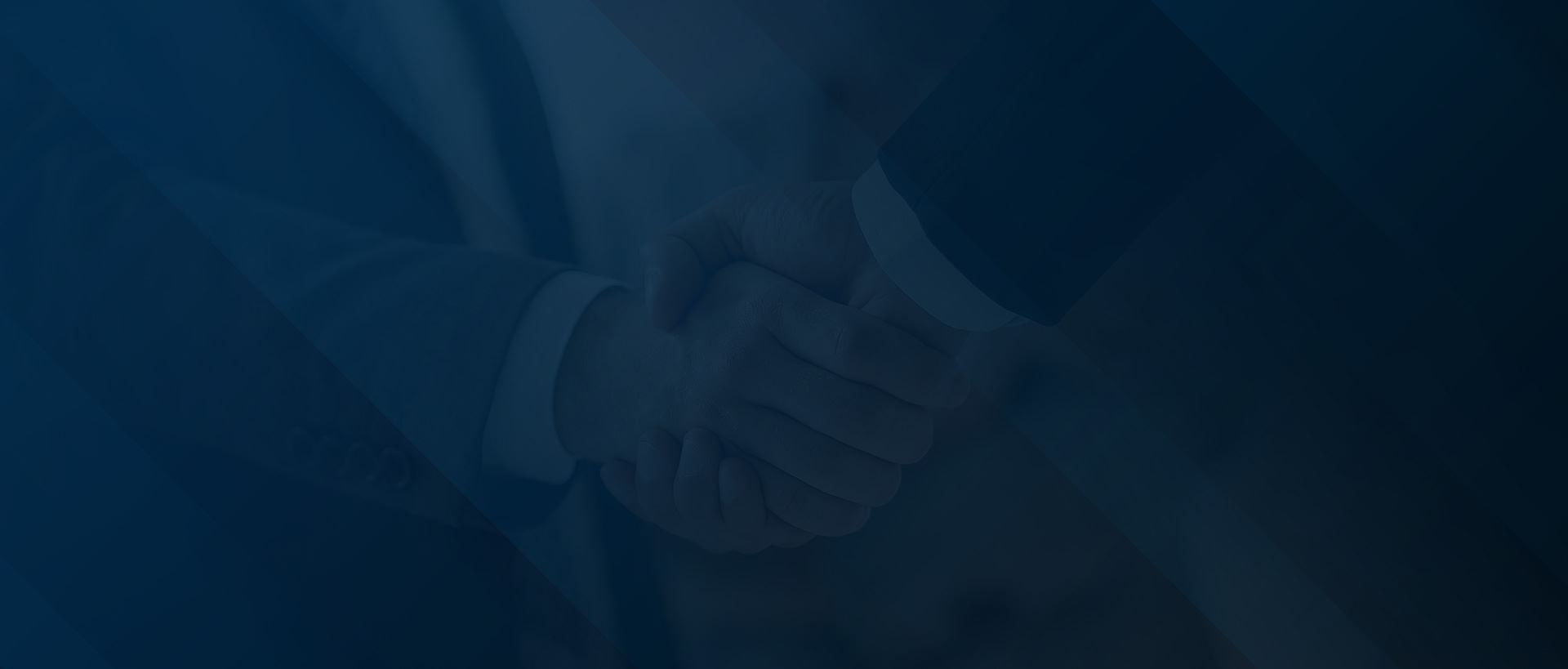 I cannot thank Robert enough for his efforts, knowledge, and execution in my case. He gave me a second chance.

Michelle has had a profound impact on my life. She not only has a firm grasp of legal matters, but also of human emotions. This dynamic duo worked all hours of the day and night on my case. They exerted effort way beyond the amount that I had paid them.

If you are in need of a great attorney with an abundance of experience as well as a very professional office staff who constantly will keep you updated, call Ernenwein & Mathes!

They are the gold standard for defense attorneys. A+
Types of White Collar Crimes
There are many kinds of white collar crimes. If you are facing a white collar crime accusation, your punishment will depend upon the type of crime you committed, the severity of the crime, and your level of overall involvement. Your attorney will help you develop a case based on your unique situation.
Embezzlement
Embezzlement is a specific yet complicated aspect of white collar crime. It involves stealing money that was given to you legally and in good faith but is not rightfully yours. For example, if you are a clerk at a clothing store and you take money from the register, you are embezzling funds. The register money was given to you freely and legally, but you took it as your own.
There is a lot of room for false accusations in embezzlement. These cases are usually complicated and involve a lot of people. If you are facing these charges, it is especially important that your court hears your perspective above the many others they may hear. The best way to ensure this is by hiring an attorney.
Extortion
Extortion occurs when an individual uses coercion to force another person or business to relinquish money, property, or other assets. Perhaps the most common type of extortion is blackmail. This involves one person demanding money or benefits in exchange for keeping a secret or not revealing key information.
Extortion frequently occurs in corporations and businesses. However, these crimes can happen anywhere. Gangs taking money from businesses in exchange for protection from violence is a type of extortion as well.
Identity Theft
Identity theft is the fastest-growing crime in the United States. According to the California Office of Privacy Protection, there are more than 11 million victims of identity theft in the U.S. each year, more than one million of which come from California.
According to California Penal Code section 530.5, it is considered a felony to use personal identifying information, such as a Social Security number, without permission for an unlawful purpose, such as cash, goods or services, or to obtain information like medical records.
It goes without saying that the punishment for these crimes is severe. If you find yourself facing a California identity theft investigation, you need to take it seriously. Contact a Torrance criminal defense attorney as soon as possible to discuss your options.
With the popularity of the internet, the types of identity theft are growing exponentially. These include, but are not limited to:
Online identity theft
Computer identity theft
Credit identity theft
Bank identity theft
Social Security identity theft
Proving identity theft can be difficult, and, depending on your intentions and the breadth of the crime, the punishments may vary. By fighting the charges in court, you may be able to earn an acquittal or reduction of charges.
However, it is crucial that you act immediately. By waiting even until official charges are levied, you may already be behind the prosecution. If you are a person of interest in a California identity theft investigation, now is the time to contact a lawyer.
Money Laundering
Money laundering is a well-known white collar crime, as it frequently appears in popular media as a dramatic plot line. Money laundering occurs when an individual obtains money by illegal means and puts it through a system to make it seem as if it was legally obtained. For example, a person could take money that they made selling drugs, move it through their consulting company's books, and make it appear legitimate. This practice is illegal and can result in severe consequences.
Tax Evasion
Everyone has to pay taxes. When an individual knowingly neglects to pay their taxes, or pays less than they owe, it is considered tax evasion. This offense causes problems with the legal system as well as the Internal Revenue Service (IRS). Both individuals and businesses can commit tax evasion. Depending on the scale and scope of the evasion, your case may be tried in federal court.
Why Do I Need a White Collar Crime Attorney in Torrance, CA?
Although white collar crimes do not involve physical violence, the law still takes them very seriously. These crimes can result in large fines and lengthy jail terms. Because businessmen and public figures have more opportunities to commit these crimes, conviction can result in a ruined reputation and career on top of the punishments set forth by the court. Because there is so much at stake in these situations, it is important to make every effort to maintain your innocence. The best way to do this is with a qualified attorney.
It is also important to note that false accusations are often a large part of these cases. Many people try to blame others to cover up their own crimes. You need representation to clear your name and ensure that you do not get charged for a crime you did not commit.
Contact Us
Our team has been representing the people of Southern California for many years. We have extensive experience with these cases and understand how to strategically and precisely refute the complicated claims against our clients. No matter what type of white collar crime you are facing, we have the resources and expertise to defend you in court.
Contact Ernenwein & Mathes, LLP, Los Angeles and Orange County criminal defense lawyers today at (310) 361-3068 for a free case review.

Our Areas of Practice

Our firm is dedicated to criminal defense. See how we can help!

Dedicated to Your Defense

Get to know our defense law firm and see how we can help!

Request a Consultation

Reach out today to speak with a member of our team.