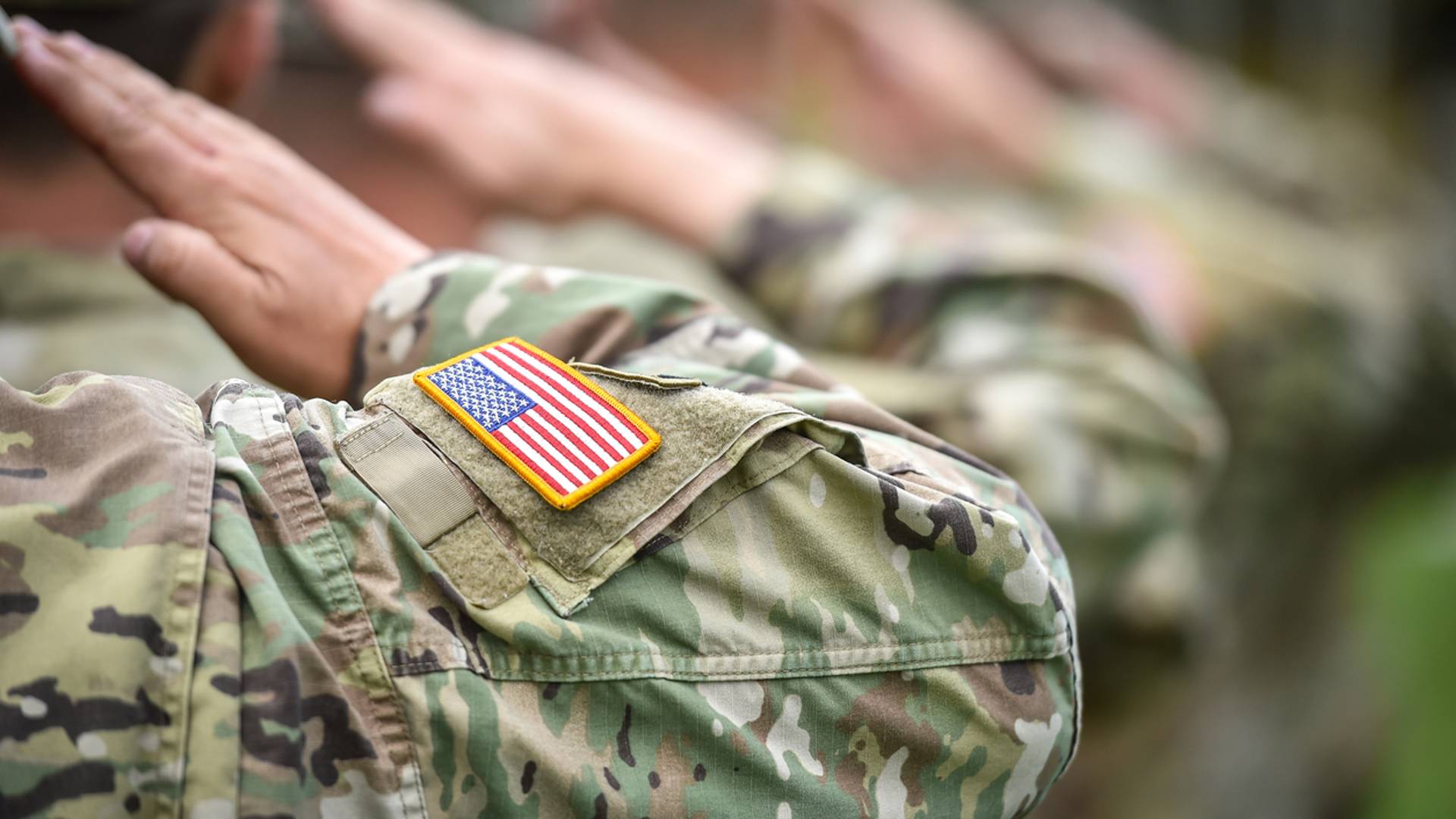 Wilmington Criminal Defense Lawyer
When facing criminal charges in Wilmington, CA, it is crucial to thoroughly understand the criminal defense process and your legal rights. Ernenwein & Mathes, LLP, a leading criminal defense law firm, is dedicated to educating the community and providing top-quality representation to individuals charged with crimes. Our team consists of experienced attorneys who understand the complex legal system and are dedicated to protecting your rights from start to finish.
Types of Crimes and Offenses
Crimes are generally categorized as either a misdemeanor or felony, depending on the severity of the offense and the potential penalties involved. Misdemeanors are less severe crimes, such as petty theft or public intoxication, and usually carry a maximum of one-year imprisonment. Felonies are more serious crimes, such as murder or rape, and carry a potential sentence of more than one year in prison.
Offenses can also be classified as either state or federal crimes. State crimes are prosecuted under state law, while federal crimes fall under the federal government's jurisdiction and are prosecuted under federal law.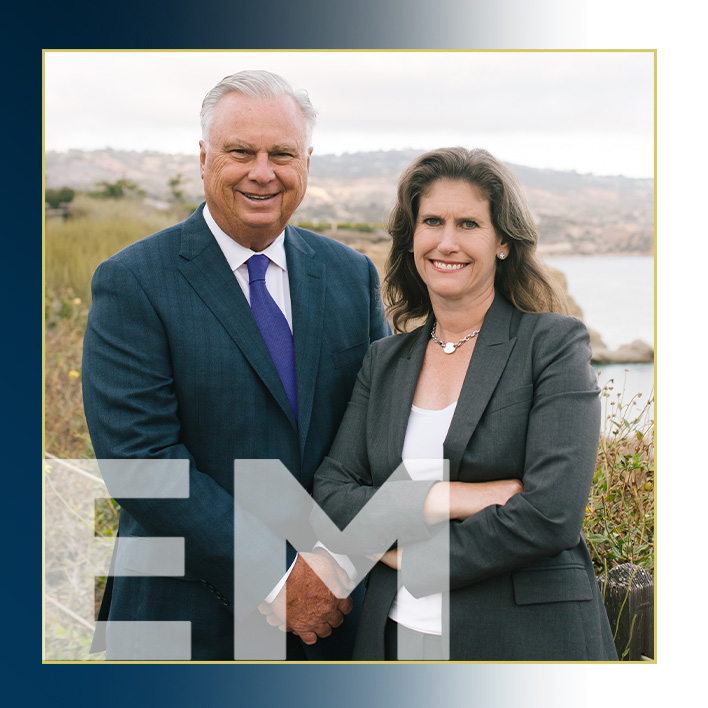 When the Stakes are High, We're on Your Side
We're ready to defend you. Contact us today for a free case review.
Choosing a Wilmington Criminal Defense Attorney
When selecting a criminal defense lawyer in Wilmington, CA, it is essential to consider the following factors:
Experience. Look for an attorney with experience handling cases similar to yours, as they will be better equipped to navigate the complexities of your criminal case.
Reputation. Research the attorney's reputation within the legal community and among their clients. Client testimonials and peer reviews can provide valuable insight into the attorney's skills and effectiveness.
Communication. Choose a responsive lawyer who communicates clearly with their clients, ensuring you understand every step of the process and can make informed decisions.
Fee structure. Discuss the attorney's fee structure up front, including hourly rates, flat fees, or contingency fees. A clear understanding of the costs involved will help you make an informed decision.
"Character, class, calculated, charm, and charisma are words that describe Robert."

I cannot thank Robert enough for his efforts, knowledge, and execution in my case. He gave me a second chance.

- Kevin Q.

"I trust this powerful team with my life, because they have saved it time and time again."

Michelle has had a profound impact on my life. She not only has a firm grasp of legal matters, but also of human emotions. This dynamic duo worked all hours of the day and night on my case. They exerted effort way beyond the amount that I had paid them.

- Khadijeh K.

"No other lawyer will have more integrity than Mr. Ernenwein."

He has been there with me in the hardest of times. No other lawyer will have more integrity than Mr. Ernenwein.

- Christopher G.

"Thank you for being our family's advocate and the best lawyer that we could have asked for!"

Now, my brother is able to FINALLY move on with his life and utilize the education he acquired and work in a field where he will be able to succeed.

- Carol L.

"I can't say enough about how grateful we are and how fortunate we were that someone we trusted recommended him to us."

The respect from his many years of experience and integrity in his community is for certain why we are whole again today.

- Karen D.

"5 stars across the board."

If you are in need of a great attorney with an abundance of experience as well as a very professional office staff who constantly will keep you updated, call Ernenwein & Mathes!

- Jake L.

"Top notch legal counsel and representation."

They are the gold standard for defense attorneys. A+

- Former Client

"From the moment we met Robert and shook his hand, he made us feel at ease."

When you need an attorney, do yourself a favor an call Robert Ernenewein. I'm so glad we did.

- Krystine R.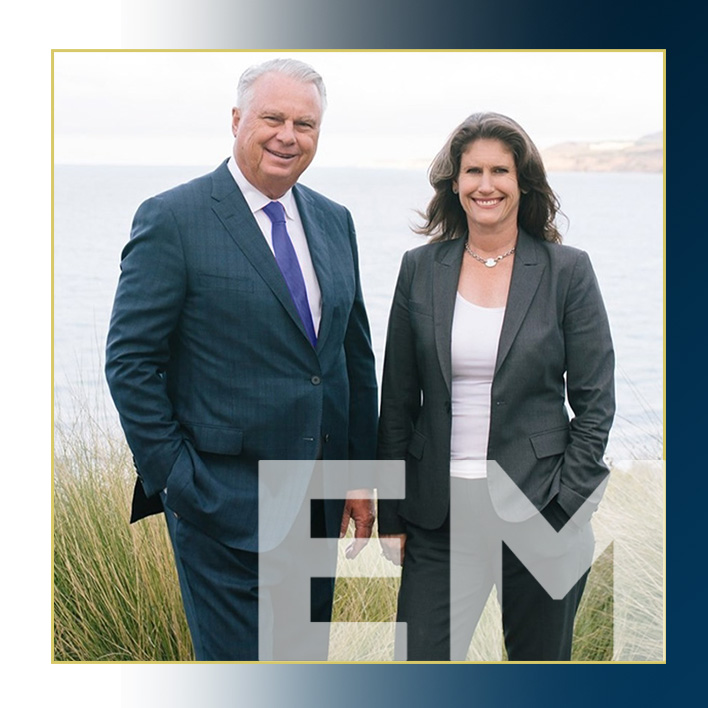 The Role of a Criminal Defense Lawyer
A Wilmington criminal defense attorney is crucial in defending individuals accused of crimes. Their responsibilities include:
Investigating the case. This involves gathering evidence, interviewing witnesses, and examining the prosecution's case to determine its strengths and weaknesses.
Developing a defense strategy. After reviewing the evidence, a criminal attorney will work with their client to develop a defense strategy tailored to the case's specific circumstances.
Negotiating with the prosecution. In some cases, a criminal defense lawyer may attempt to negotiate with the prosecution to reduce charges or secure a favorable plea bargain.
Representing the client in court. This includes presenting the defense's case, cross-examining witnesses, and making closing arguments.
Post-trial proceedings. If the defendant is found guilty, a criminal defense lawyer may help with appeals or seek reduced sentencing.
Recognized as a Top-Tier Law Firm
What to Expect in a Criminal Case
Here are the key stages of a criminal case:
Arrest and charges. If the police have probable cause to believe you committed a crime, they may arrest you. Following the arrest, the prosecutor will review the evidence and decide whether to file charges.
Arraignment. This is your first court appearance, where you will be formally charged and asked to enter a plea (guilty, not guilty, or no contest).
Pre-trial proceedings. These include various hearings and meetings between the prosecution and defense to discuss evidence, witnesses, and the possibility of a plea bargain.
Trial. If no plea agreement is reached, your case will proceed to trial. During the trial, both the prosecution and defense will present their cases, and the jury or judge will decide the verdict.
Sentencing. If you are found guilty, the judge will determine your sentence based on the severity of the crime and other factors, such as your criminal history and any mitigating circumstances.
Appeals. If you believe there was an error in the legal process, you can appeal the conviction or sentence. Your criminal defense lawyer can guide you through this process.
Protecting Your Rights
A criminal defense attorney's primary responsibility is to protect your rights throughout the criminal justice process. It is crucial to be aware of and assert your rights at every stage of the process. This expanded section will discuss some of your essential rights as a defendant in a criminal case:
The right to remain silent. You are not mandated to answer questions from law enforcement or provide any information that could incriminate you. The Fifth Amendment protects you from self-incrimination. If you are arrested or questioned by the police, it is often in your interest to remain silent and request to speak with an attorney before answering any questions.
The right to an attorney. You have the right to consult with a lawyer before speaking to the police and during all stages of the criminal process. This right is protected under the Sixth Amendment, which guarantees a right to counsel in criminal proceedings.
The right to a fair and speedy trial. You have the right to have your case heard by an impartial jury or judge within a reasonable amount of time. The Sixth Amendment guarantees a speedy and public trial, ensuring you are not subjected to excessive delays or held in custody for an unreasonable amount of time before your case is resolved.
The right to confront witnesses. You have the right to question any witnesses testifying against you and present evidence in your favor. The Sixth Amendment also guarantees the right to confront and cross-examine witnesses, allowing you and your attorney to challenge the credibility and reliability of the testimony and evidence presented by the prosecution.
The right to appeal. If you believe an error was made during your trial, you have the right to appeal the decision to a higher court. This right is not unlimited, but it is available in most circumstances. The appellate process allows for the review of your case by a higher court to determine if any legal errors occurred that may have affected the outcome of your trial. If successful, an appeal could result in a new trial, a reduced sentence, or even a complete dismissal of the charges.
The right to be free from unreasonable searches and seizures. The Fourth Amendment protects you from unreasonable searches and seizures by law enforcement. This means, in most cases, the police cannot search you, your home, or your belongings without a warrant based on probable cause. If evidence is obtained illegally, your attorney may be able to have it excluded from your case.
The right to due process. The Fifth and Fourteenth Amendments guarantee your right to due process, which ensures you receive fair treatment throughout the criminal justice process. This includes the right to proper notice of the charges against you, the opportunity to be heard, and the right to a fair and impartial decision-maker.
The right to be free from cruel and unusual punishment. The Eighth Amendment prohibits cruel and unusual punishment, which includes excessively long sentences or inhumane prison conditions. Your attorney can argue against any proposed punishment that they believe violates this constitutional protection.
Criminal Defense Attorneys FAQs
Q: What Is the Difference Between a Criminal Lawyer and a Criminal Defense Lawyer?
A: A criminal lawyer is a legal professional who specializes in criminal law, which encompasses both the prosecution and defense of individuals charged with crimes. A criminal defense lawyer, on the other hand, represents defendants accused of criminal offenses. They work to protect their clients' rights, develop defense strategies, and strive to achieve an ideal outcome for their cases. In essence, all criminal defense lawyers are criminal lawyers, but not all criminal lawyers are criminal defense lawyers, as some work as prosecutors.
Q: Is a Criminal Lawyer Worth It in Wilmington, CA?
A: Hiring a criminal lawyer is often worth it when facing criminal charges. A skilled and experienced criminal defense attorney can help protect your rights, navigate the complex legal system, and advocate on your behalf. They can also evaluate the strength of the prosecution's case, develop a tailored defense strategy, and potentially negotiate plea deals or reduced charges. The potential consequences of a criminal conviction, such as jail time, fines, and a lasting criminal record, make hiring a criminal lawyer a wise investment in most cases.
Q: Should You Be Honest With Your Defense Attorney?
A: Yes, you should always be honest with your defense attorney. The attorney-client relationship is built on trust and confidentiality, ensuring the information you share with your lawyer is protected by the attorney-client privilege. Being honest with your attorney allows them to develop a more effective defense strategy and better represent your interests. Withholding or providing false information can hinder your lawyer's ability to advocate for you and could have negative consequences for your case.
Q: What Can You Expect From a Top Criminal Defense Lawyer?
A: A quality criminal defense lawyer possesses a combination of experience, skill, and dedication to their clients. You can expect a top criminal defense attorney to thoroughly investigate your case, develop a tailored defense strategy, and advocate for you both in and out of the courtroom. They should communicate effectively, keeping you informed of the progress of your case and making sure you understand your rights and options. Additionally, the top criminal defense lawyers are skilled negotiators who can potentially secure plea deals or reduced charges and are prepared to take your case to trial if necessary.
Contact Ernenwein & Mathes, LLP Today
If you or someone you love is facing criminal charges, contact Ernenwein & Mathes, LLP for the aggressive and experienced legal defense you need. Our professional team of criminal defense lawyers can help protect your rights and strive to achieve a positive outcome. See today why past clients have rated us as one of the top criminal defense firms in Los Angeles.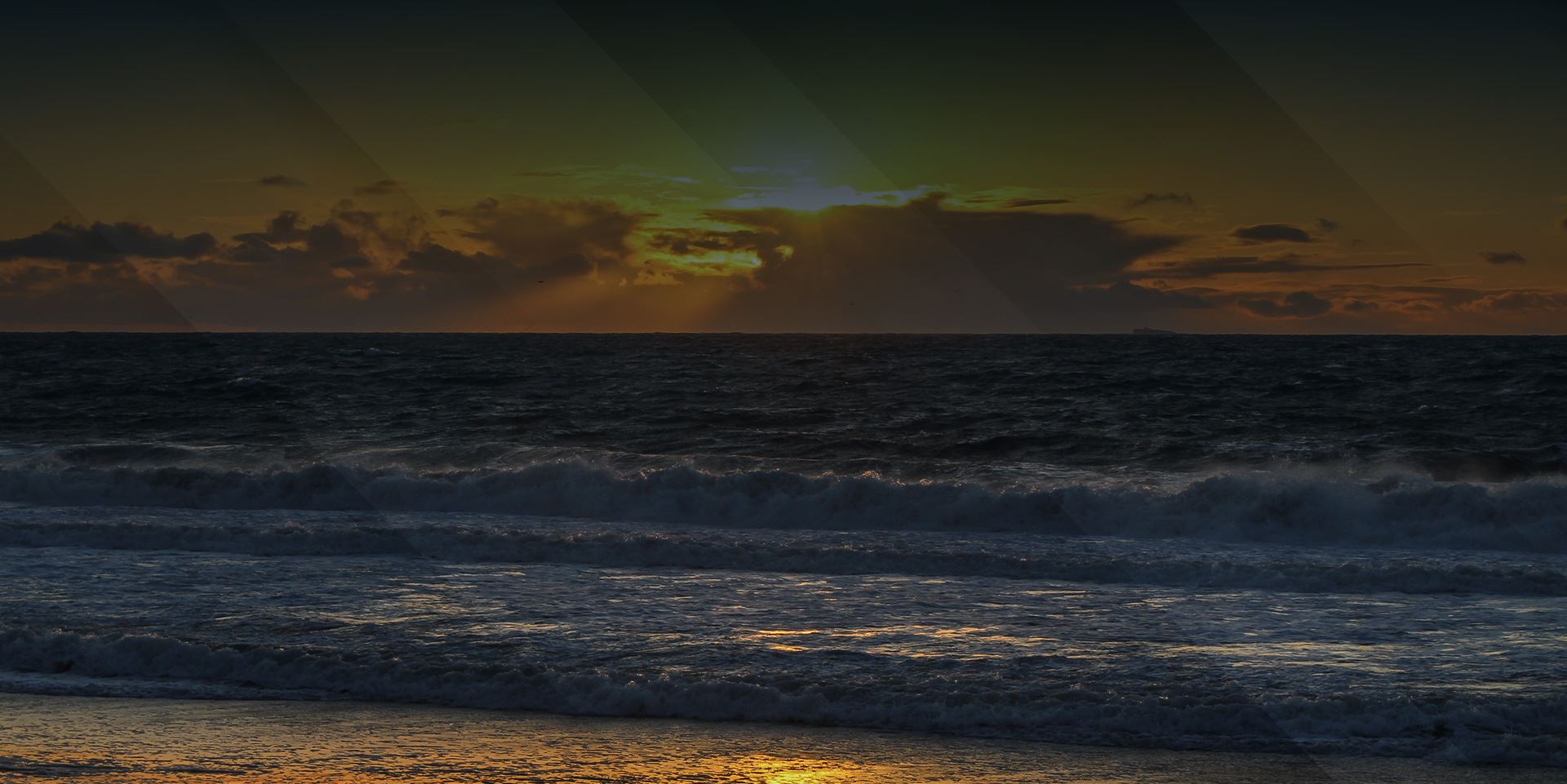 Why Choose Ernenwein & Mathes, LLP?
Client Focused Representation

Our clients have direct communication with their legal team from start to finish.

Board Certified Criminal Defense Attorney

Attorney Robert Ernenwein is a certified specialist in criminal law, by the State Bar of California, Board of Legal Specialization.

Over 60 Years of Combined Criminal Defense Experience

Our team has decades of experience and a strong track record of success.

Former Prosecutor on Your Team

We have experience on both sides of the courtroom.

Providing Service in Spanish

Work with a criminal defense attorney who speaks your language.

We Provide Free Consultations

Learn how our defense lawyers can help during a free consult.